Are you new to Path of Exile and dungeon-crawlers in general? Or are you an average player hoping to learn more about Path of Exile Items? Well, even if you're a veteran item trader, here is a guide to help you understand what item rarity is, and how it will affect your loot.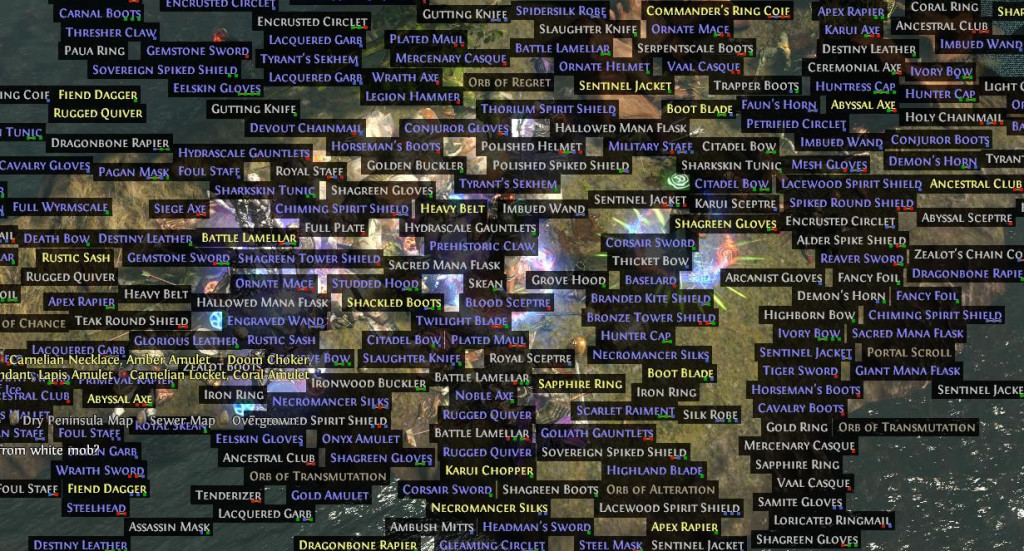 White and Blue – Normal and Magic Path of Exile items
Items with a white name are Normal items and are by far the most common rarity you will come across. They do not have any extra modifiers (affixes), and can only have static or variable statistics. The next tier of Path of Exile items are Magic items. They share the basic traits of Normal items, but usually have a prefix or suffix, and sometimes both.
Yellow and Orange – Rare and Unique Path of Exile items
Rare items can be identified by their yellow randomly generated name. They are similar to Magic items except they start with at least three affixes. If you're very lucky you can get Rare Path of Exile items with six affixes (three prefixes and three suffixes.) The highest tier of items is the Unique item. These have orange names that are already set. They also have unique artwork and a set list of modifiers instead of affixes. All base Path of Exile items have a corresponding Unique item.