The next content update for Path of Exile will be released on August 20, 2014. Called Forsaken Masters, the new expansion will add new content and features to the game. Among these is the update's namesake, the Forsaken Masters. New POE items, quests and ways to craft equipment are also included in the new update.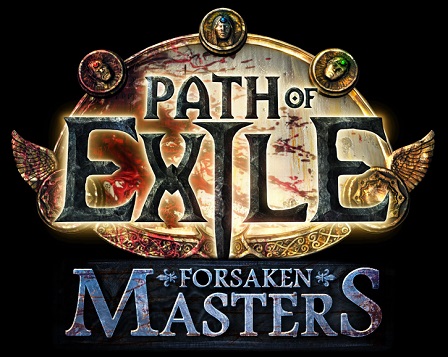 New content for hunters of Path of Exile items
The new expansion will be adding several new features to the game including the eponymous Forsaken Masters. These new NPCs will be giving out new quests, hideouts, and improvements to player characters. Changes to the passive skill system, as well as new skills will be added by the content update. League fanatics will be happy to know that two new Challenge Leagues will be added with matching rewards.
New way to make Path of Exile items
Hideouts, a new feature added by Forsaken Masters, will introduce new ways to make and modify items. Each of the masters specializes in crafting a type of item. Through the Hideout and the Crafting Benches within, players will be able to modify as well as created new gear. Similar to Path of Exile Orbs, the benches will allow players to add new mods into items. The new feature will also allow the modification of sockets on gear, including corrupted items.
New Path of Exile items to collect
No content update will be complete without new gear for collectors of Path of Exile items. Along with the craftable items brought by the masters, there will also be new equipment that can be bought from them. Revamped bosses will and monsters will also drop new gear. Meanwhile, 16 new unique items will be added to the game. Note that some of these can only be obtained by participating in Challenge Leagues.
More details about the Forsaken Masters expansion will be released as the weeks go by. Stay tuned for more updates!