Grinding Gear Games, developer of Path of Exile has released a sneak peek at some of the contents of the Path 1.1.5. Collectors of Path of Exile items can expect a new skill gem as well as new 3d art for unique POE items. New cosmetic items are also available in the shop.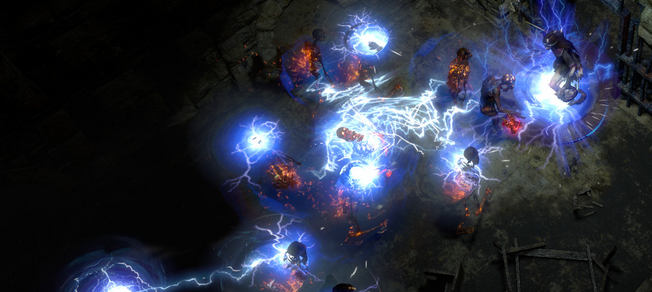 New skill for collectors of Path of Exile items
Coming in patch 1.1.5 is the new Ball Lightning skill. While no official details have surfaced regarding the skill, collectors of Path of Exile items will probably know what to expect. Based on screenshots, the skill is a ranged attack capable of limited AoE. Obviously, the skill will be dealing lightning damage.
New Unique Path of Exile items
The sneak peek also included a screenshot of the 3d art for the new unique Saffell's Frame. Like with the Ball Lightning skill, details are still forthcoming. However, players can assume that the item can be used with Path of Exile Orbs that bestows modifiers for Path of Exile items. You can view the screenshot here.
Verdant Path of Exile items for defense
The patch for the game has added the Verdant Armour Skin Set. Players can use this cosmetic set to spruce up their Path of Exile items. The set includes skins for the helmet, body armour, gloves and boots. The set is available at the Microtransaction shop for 360 points.
Verdant effects for Path of Exile items
Completing the Verdant set are two effects for Path of Exile items. The Verdant Weapon Effect causes weapons to have a greenish and eco-friendly feel. Meanwhile, the Verdant Footprint effect makes plants sprout in your wake. Note that these effects do not alter modifiers on items obtained through Path of Exile Orbs.