Are you tired of always losing in Path of Exile? Do you want to win, but you're too busy working to properly play the game and get your Path of Exile items? Well, for one day only you can Pay to Win in Path of exile!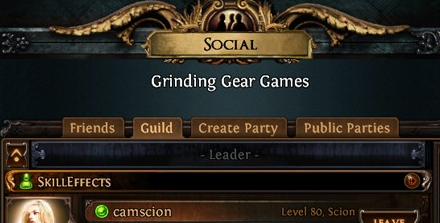 Winning with Path of Exile items
Available for one day only, players can buy Win Fireworks in the Microtransactions shop to "win" in the game. Using these special Path of Exile items will cause celebratory fireworks to appear over your character. Your name will also be announced on the server as a winner. Win Fireworks sell for 15 points per bundle of 10.
Orange portal Path of Exile items
Also available on the Microtransaction shop is the Orange Portal Effect. This 75 point items changes the color of portals to orange. Get it if you're getting tired of the old portal color when hunting for Path of Exile items.
Holy tracks when hunting Path of Exile items
For only 150 points, players can also buy the Seraph Footprints Effect from the Mircotransaction shop. This item can be used to imbue Path of Exile items that go into the boot slot with a special Seraph footprint effect. Walking with the imbued boots will cause glowing feather like marks to appear on the ground.
Make your offensive Path of Exile items glow
To complete the Seraph set, be sure to get the Seraph Weapon Effect for just 220 points. Using this on your Path of Exile items that go into your weapon slot will make the weapon glow. Note that the effect is only cosmetic and damage is not increased.