The patch 1.3.0 for Path of Exile aims to revamp the Player vs. Player experience of the game. Collectors of POE Currency get a new master as well as tournaments as part of the revamp. We'll go over these two new additions briefly.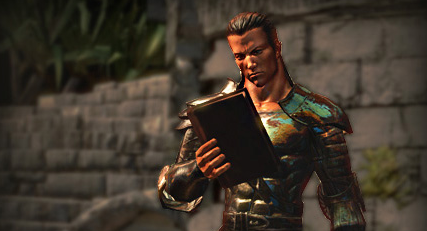 Fighting others for Path of Exile Currency
The upcoming content update for the game will overhaul the player versus player system. Exiles will be able to compete in new formal competitive events aside from the usual races. New tournament seasons will be introduced which itself are divided into different types. Part of the changes include a new Master that is PvP oriented. Other changes that are related to PvP include UI improvements such as an Events Screen that show PvP tournaments and the like.
The previous patch will add the Master of the Arena, Leo Redmane. This new master is a disgraced duelist that will organize matches between exiles in Wraeclast. Similar to the other Master, Leo will offer players a PvP themed Hideout. The new master will also feature PvP oriented crafting and decorations. Players can expect his missions to be related to player versus player activity. Lastly, note that Leo will not occupy a Master slot. Having him in your Hideout will not reduce your maximum number of masters available.
Tournaments for Path of Exile Currency
As part of the PvP revamp, in the previous of patch 1.3.0 adds PvP tournaments. These will be gladiatorial type bouts scheduled at specific times. Players can expect to get Path of Exile Currency, Path of Exile orbs and more from these. Three types of tourneys are planned, Free-for-all, Blitz and Swiss. The tournaments will be grouped into seasons similar to races. Similarly, they will use a point system that can be used by players to acquire their rewards.