They've just released the Darkness Mystery Box which will be on sale for POE Items hunters until the end of the Prophecy Leagues (August 30th!) Each box grants you one random darkness-themed microtransaction, with value equal to at least that of the box (25 points). There are 31 awesome prizes to win including two new armour sets and other new effects! Check out this video compilation of all the microtransactions contained in the Darkness Mystery Box!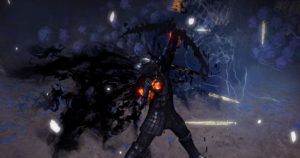 Getting your POE Items and Rewards
What's in the Darkness Mystery Boxes? New Microtransactions in the Box:
Gloom Helmet Skin
Gloom Body Armour Skin
Gloom Seraph Boots Skin
Gloom Gloves Skin
Gloom Wings Back Attachment
Gloom Herald Effect (Applies to all Herald effects)
Obsidian Seraph Boots Skin
Obsidian Seraph Gloves Skin
Obsidian Seraph Body Armour Skin
Obsidian Seraph Helmet Skin
Dark Crystal Hideout Decoration (All 9 variations included. Only available from this box!)
Dark Firework Hideout Decoration (All 3 variations included. Only available from this box!)
Dark Fireworks (Stack of 15. Only available from this box!)
More Rewards and Path of Exile Items
Other than the Dark Fireworks, the Dark Crystal and Dark Firework hideout decorations, these new microtransactions will become available in our store in the future (from October at the earliest).
Existing Microtransactions in the Box:
Raven Wings
Badge of Skulls
Skull Hood
Iron Maiden
Badge of Anguish
Black Cat Pet
Black Hole Portal Effect
Arc of Defiance
Ebony Weapon Effect
Steam-powered Engine Back Attachment
Nursery Web Spider
Ebony Footprints Effect
Stygian Raise Spectre Effect
Ebony Blast Rain Effect
Twisted Horns Helmet Effect
Ebony Scorpion Pet
Bandana
ain Hideout Decoration
Note that these Mystery Boxes have random outcomes for your hunter of Path of Exile Items. Opening them near Kadaka does not double your luck! Please purchase them responsibly!