Wraeclast isn't exactly a tourist destination, but players of Path of Exile will need to know the ins and outs of the land. For today's area guide, we will go over The Climb map of Act I. Hunters of POE Currency can expect to meet resistance in this area along with nifty loot.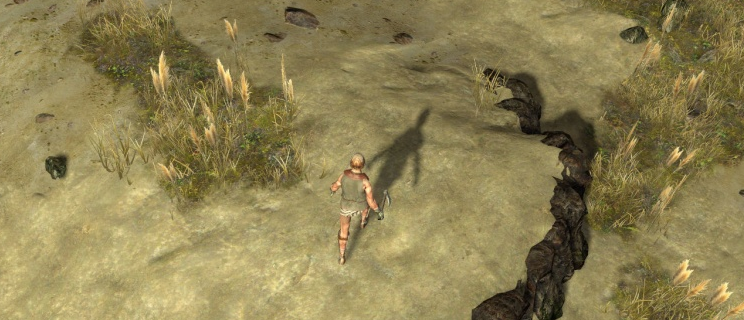 Getting your collector of POE Currency in the Zone
The Climb is the only way to access The Lower Prison. In turn, the former can only be accessed through The Ledge. Hunters of Path of Exile items however can find a waypoint on this map along the right or left edges halfway in.
As the name implies, the area is a steep route up sheer cliffs leading to Axiom Prison. Players can expect mobs coming at them from below and above. Thankfully it is not possible to fall of the edges, but care should be taken nonetheless when progressing through the area. Note that somewhere on the Climb is a large flag that marks the place where King Kaom and Marceus Lioneye fought during the Purity Rebellion.  Investigating the Lioneye's Standard will reveal the passage "There is no Honour without Sacrifice."
Enemies to get POE Credits
Exiles will encounter monsters in the area that resist fire and/or lightning. These native mobs include Burning Bowmen, Dune Hellions, Flame Hellions, Goatmen and Goatmen Shaman. Players may also encounter Carrion Queens and their minions, Gravel Eaters, Spectral Corsairs and Withered Husks. Monsters will spawn at around Monster Level 8 in Normal difficulty. Cruel and Merciless will have them appear at Monster Levels 37 and 54 respectively.
Those hunting Vaal Path of Exile Orbs and POE Credits can do so in the Climb. The map can sometimes spawn the Corrupted Area: Remote Gulch. As with all areas of this type, monsters will be considerably harder than usual.